Pakistan Electronic Media Regulatory Authority (Pemra) has issued a notice to all satellite TV channels, which comprises directives from the Islamabad High Court regarding the regulation of morning shows' content.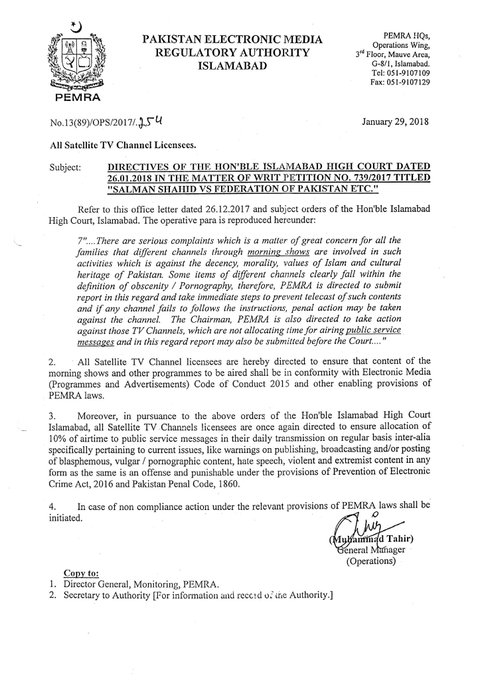 The notice, which is shared on social media, reads,
"There are serious complaints which [are] a matter of great concern for all the families that different channels through morning shows are involved in such activities which [are] against the decency, morality, values of Islam and cultural heritage of Pakistan."
The notice states that all satellite TV channels are responsible for ensuring that the content of morning shows and other programmes follow Electronic Media (Programmes and Advertisements) Code of Conduct 2015 and other PEMRA laws.
Furthermore, the notice states that the Islamabad High Court has directed that all satellite TV channels to dedicate 10% of their airtime to public service messages.
The notice warns that non-compliance will lead to prosecution under PEMRA laws.